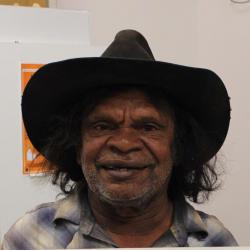 About the artist
Hubert has been painting water colours since he was a young boy. In those early years he learnt by watching Albert Namatjira, his father Reuben Pareroultja and his uncles Otto and Edwin. Hubert prefers to live on his traditional country west of Hermannsburg.
Here he spends his time mustering horses and camels and painting the desert landscapes he knows so well. As is the case with many of the traditional aboriginal people, the images of the country around him are indelibly printed on his memory. At times he will sit and paint a scene with great accuracy without leaving his veranda. 
Discover other artists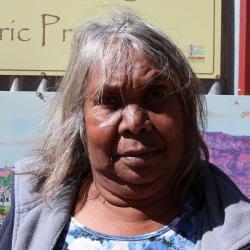 Gloria Pannka was born at Hermannsburg in 1953. She is a granddaughter of Albert Namatjira and daughter of Claude Pannka who was one of the first generation of Hermannsburg water colour artists.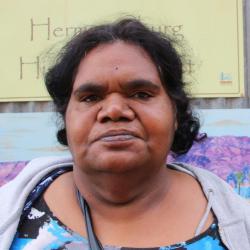 Vanessa Inkamala was born at Hermannsburg (Ntaria) in 1968. Related to the Pareroultja family she has inherited their artistic ability